City Says $170,000 In CID Revenue Missing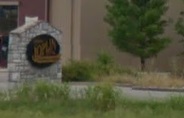 In a follow up to a story that was first reported by NewsTalk KZRG, the City of Joplin says more than $170,000 in tax revenue from the Hope Valley Community Improvement District is still unaccounted for. In an official statement from the city released on Thursday (10/12), officials say they city has undertaken its own investigation into the missing money alongside an existing investigation being conducted by the Missouri State Highway Patrol.
The statement says Hope Valley CID bank records show that Consultant Darrell Gross listed his home address on the account and made withdrawals, transfers, and checking transactions without CID Board authorization. You may remember NewsTalk KZRG first broke the story that Gross was receiving Hope Valley CID payments even after being charged with illegally receiving payments from the Big Spring CID in Neosho.
The statement also stated the Joplin City Council would vote on appoint three new board members to the Hope Valley CID at its meeting on October 16. The three new prospective members are Brandon Davis, Charles Genisio and Brian Christmas. In August, Tim O'Reilly, a Hope Valley CID board member from Springfield, told NewsTalk KZRG he had no knowledge of the CID's banking transactions and the board had only met once since being formed in 2015. The Hope Valley CID includes businesses located northeast of the intersection Interstate 44 and Rangeline Road. Those businesses collect and extra 1% sales or use tax intended to be used to compensate developers for costs incurred to develop land for commercial use.
Gross was first charged with three counts of receiving stolen property in Newton County on July 12. In that probable cause statement, Gross allegedly diverted money from the Big Spring Plaza CID into his personal account without board approval. On July 19, Joplin Finance Director Leslie Hasse told a media outlet she had no reason to believe there was any issue with the Hope Valley CID. When NewsTalk KZRG asked Hasse on July 28 if she was aware Gross was also receiving revenue checks on behalf of the Hope Valley CID, she referred all questions to the City Public Information Office. In the statement released by the city on Thursday, the city says Gross resigned from his position with the Hope Valley CID on September 1. The statement also says the Hope Valley CID bank account that Gross had access to, was now closed.