Joplin Business Owner Not A Fan Of Striping Plan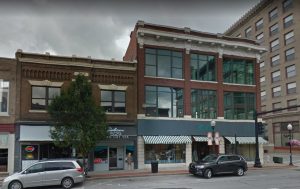 One Downtown Joplin business owner is not happy with a plan from the city to restripe parts of Main Street. Mike Brandon's businesses include the Ramsey Event Center and Salon 529, and he tells NewsTalk KZRG he thinks the city is not taking business owners into consideration with the striping plan.
"What we're trying to do, it appears to me like, is turning it into more of a park-like area, for people to congregate, hang out and come to," Brandon says. "The fact is, it's a commercial area."
The plan calls for parts of main street to be reduced from four lanes of traffic to two, using parallel and rear-angled parking at varying points on the road. The Joplin City Council plans on discussing the plan at its meeting tonight.
Brandon says he is concerned having only two lanes of traffic open will cause congestion when drivers attempt to parallel park.
"I believe if they tried to do the same thing on Rangeline, in front of the commercial businesses there, or 32nd Street, that they wouldn't get two minutes into it before they were, you know, blown out of the water."
Brandon also says he is concerned the City of Joplin seems ready to move ahead with the plan and area business owners were not consulted.
Tonight's Joplin City Council meeting starts at 6 pm. NewsTalk KZRG will be there, and provide full coverage.