Fatal Crash Victim Identified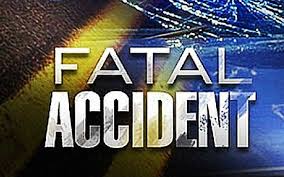 Joplin Police have identified the man killed in an accident Tuesday afternoon. In a statement provided to NewsTalk KZRG, Joplin police say 21-year-old Jason Hall of Neosho was killed when traveling eastbound on 7th Street after he crossed the center line into westbound traffic near Rex Avenue. Hall's car was struck by a truck driven by John Finch of Baxter Springs. A third vehicle driven by Shemaiah Khopang of Joplin was also involved in the crash. Hall was pronounced dead at the scene, Finch was transported to a local hospital with non-life threatening injuries. JPD continues to investigate the crash.
Editorial Note: NewsTalk KZRG has received multiple inquiries asking to verify the crash victims last name. Joplin Police have confirmed the name on the victim's driver's license was Jason Hall. However, he was known by many acquaintances and on social media as Jason Box.