Joplin Man Charged In Multiple Shooting Incidents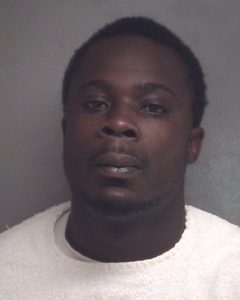 A Joplin man is in custody after police say he randomly fired a gun in two seperate instances Friday night. Joplin Police Captain Trevor Duncan tells NewsTalk KZRG a couple reported a man firing a gun at them as they walked along South Sergeant Street around 10 pm.
"While the investigation began into that incident, at approximately 11:22 pm, officers responded to 209 South McKee," Duncan says. "We had a report there was a guy with a gun there. When officers arrived they found he had actually fired shots in the backyard, aimed at another male."
Witnesses were able to identify a suspect vehicle which led police to 31-year-old Tobija Rodgers who was hiding in the laundry room of house on East Valley Road. Rodgers is being held on charges of first-degree assault and armed criminal action with a $25,000 cash bond.